The 14th of May 2019 was the 800th anniversary of the death of William Marshal, called by some the greatest knight of England, the First Earl of Pembroke, and loyal servant of five Kings.
I was asked to make something to commemorate this. After consultation with the client we decided on an escutcheon badge. Armorial escutcheon badges were commonplace in medieval England, though mostly made of silver, but there are a few extant examples in pewter.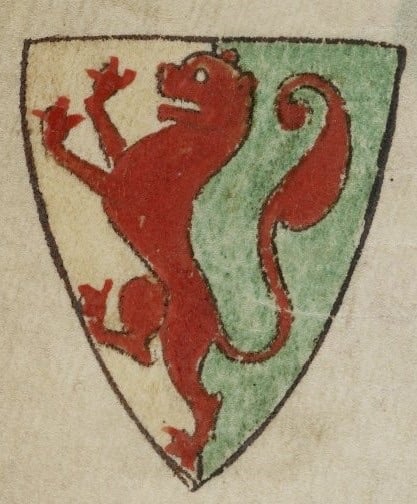 The Marshall's arms depicted by Matthew Paris in the early 13th C.
We know from his own writings that Matthew Paris was admitted as a monk to the Cathedral and Abbey School of St Albans in 1217, The Year before Willam Marshal's death.



Cut it and dress it, add registration pins and then you have a mould blank ready to carve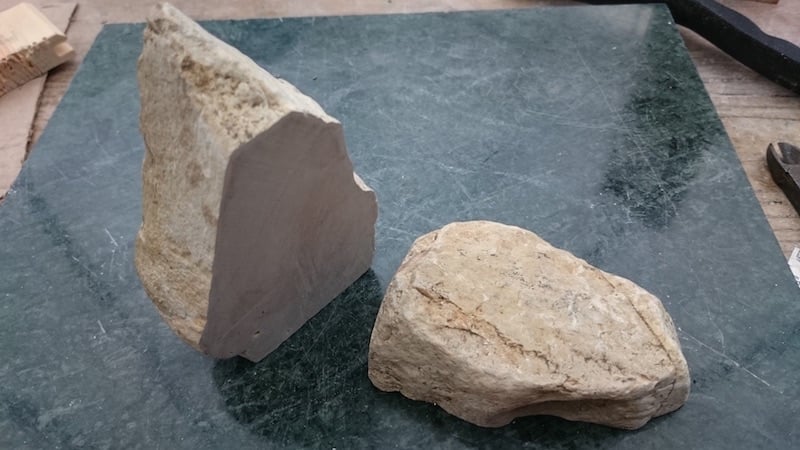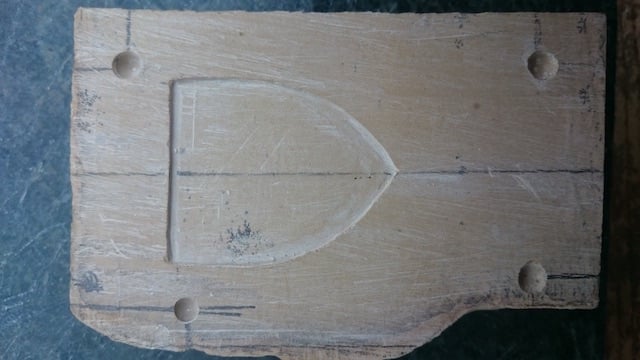 setting the boundaries of the piece
Cut the Sprue and Pin in the backplates
getting the working parts of the mould cut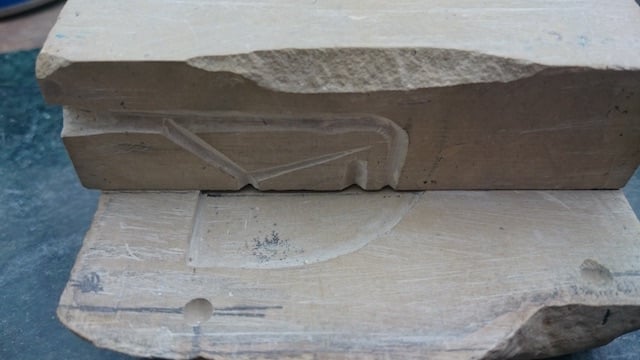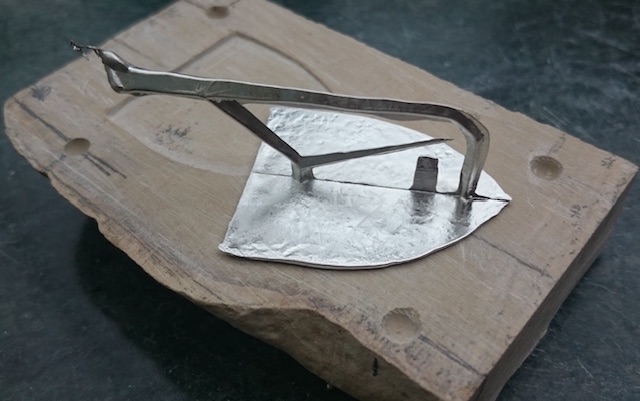 Make sure the metal will flow into the mould, and that everything is behaving itself.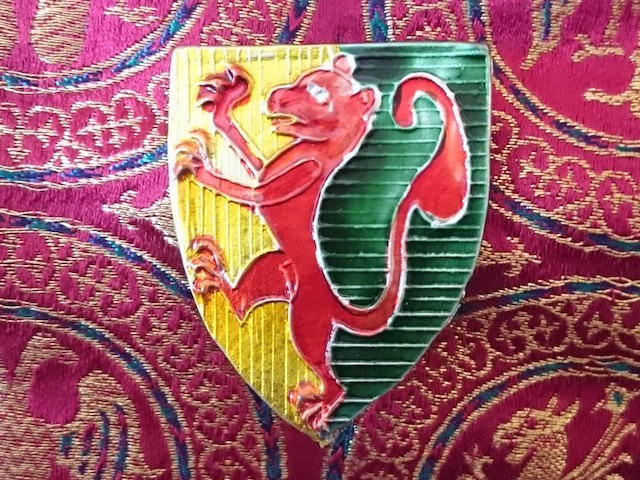 Fill the void, and add the colour
Medieval art abhors blank space.
and painted pewter was the poor man's enamelled silver..